This moustache cushion cover designed by Anne Hubert for La Cerise sur le Gateau, a new exciting French brand is made with 100% cotton with black and red embroidery. I adore the red embroidered text under each moustache and it makes me want to pick each of these moustaches individually, prop them right on top of my upper lip and utter words such as 'Lord Stilton' in a French accent.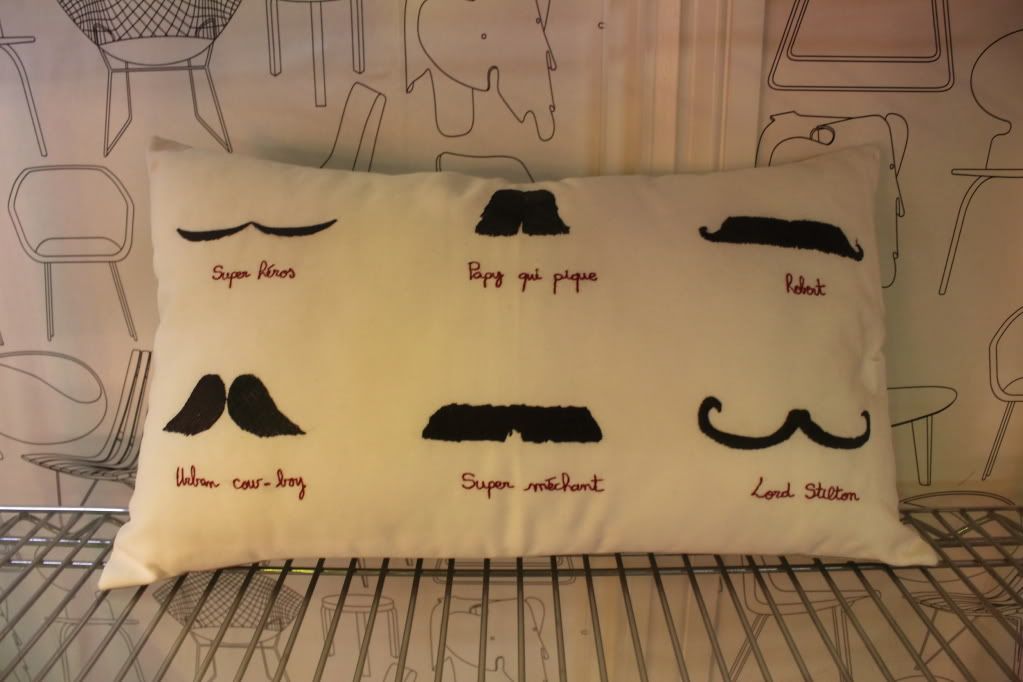 These cushion covers are made from carefully selected fabrics from all around the world by 27 Palms.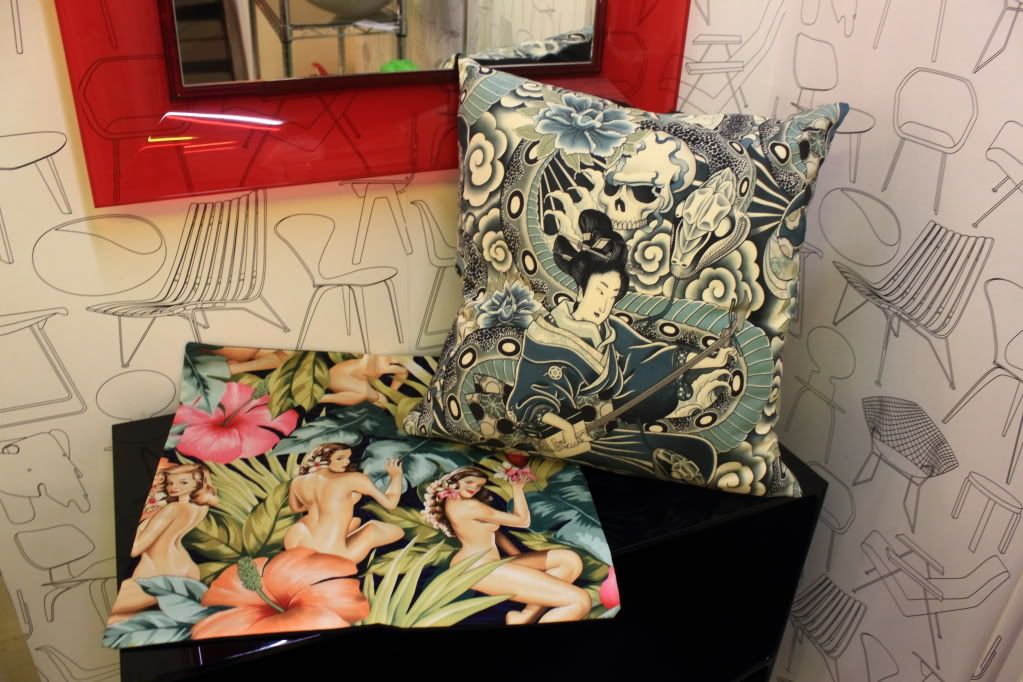 Inkhead is designed by Florian Hutter for
The New English
and is inspired by the Mexican 'Day of Death' or 'Dia De La Muerte', definitely one of my favourite pieces in the store. It is colourful, vibrant, very detailed and will make you appreciate art every time you pick one of those pieces up. For centuries, the tattoo has served to shock, inspire and feed our imagination in equal measure. It is an artform which has crossed every boundary of culture, sex, gender and geography and is today less marginalised then ever before. Inkhead reflects society's changing relationship with tattoos, encapsulating its detail and symbolism. This set is guaranteed to be one great conversation starter for any occasion.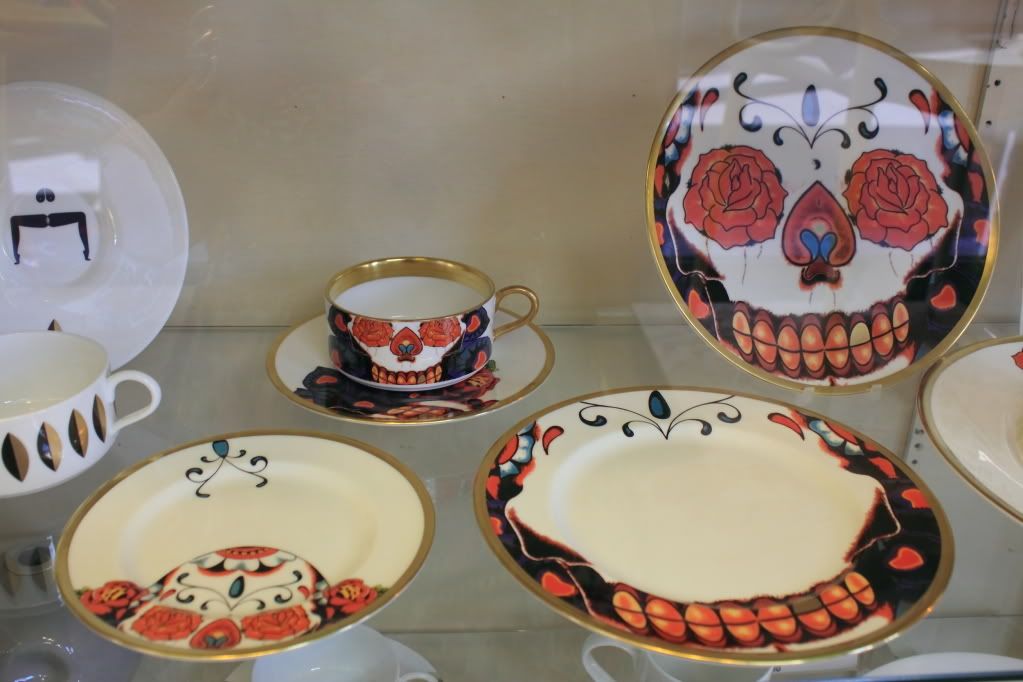 Entomo1, designed by Monica Tsang For The New English.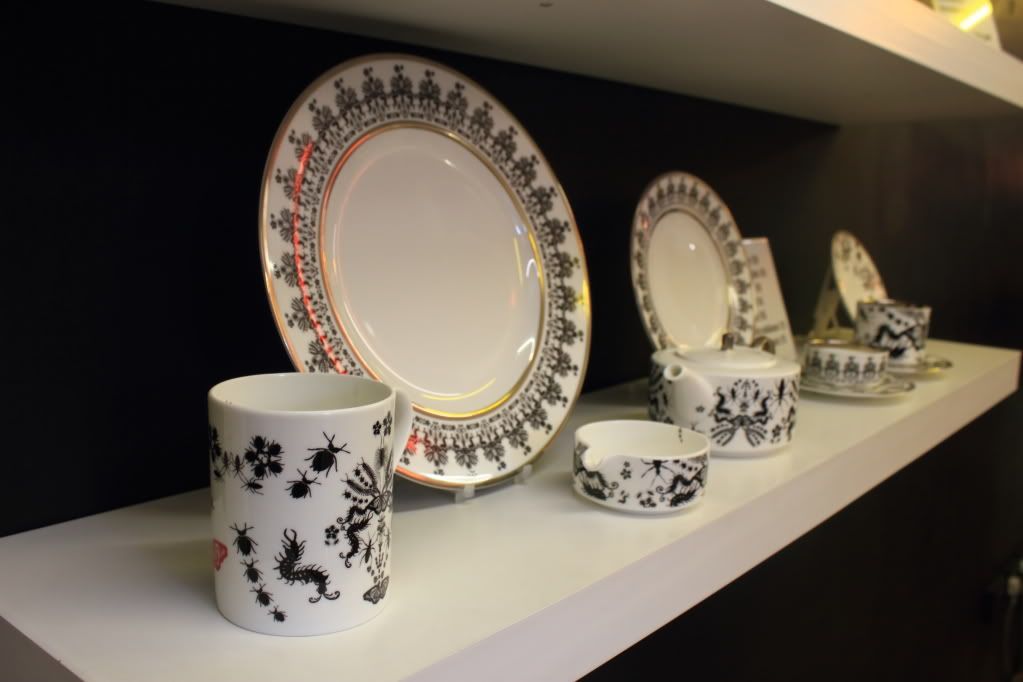 Anatomica, Designed by Lisa Turner for The New English.