This season Beyond the Valley continues its fascination with nature and opposites with Cosmic Tropicalia; a collection rich with signature pieces. Embroidered cowboy shirts mixed with oversized tops and bold graphic 'Knitted Animal' cotton knits. Silk and chiffon are the backdrop for fantasy landscape prints such as 'Tropical Cannibalism' and 'Ink Forest'. Colours are strong and plentiful, enhanced with exclusive English tweeds, denims and Italian trims. National dress from India and Eastern Europe inspired the shapes, allowing folklore silhouettes & a hint of the 70s. Whilst an opposing structural element mused on a Texan Housewife has the final say.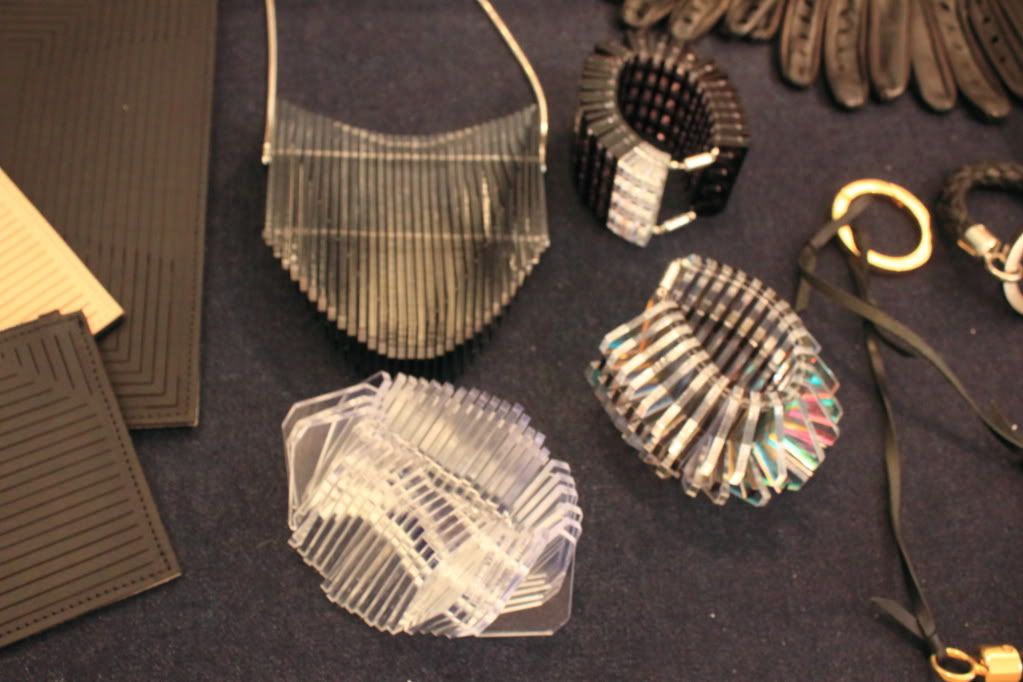 Another jewellery label that caught my eye at Beyond the Valley was

Sarah Agnold

. The label is a wonderful team of the Royal Collage of Art graduates who have professional experience across ten different design sectors from fashion and interiors to product and vehicle design. The pieces are acrylic and laser cut to produce innovative and striking jewellery.